Posted by juliac in Featured | Comments Off on Hello Again World!
Hello Again World!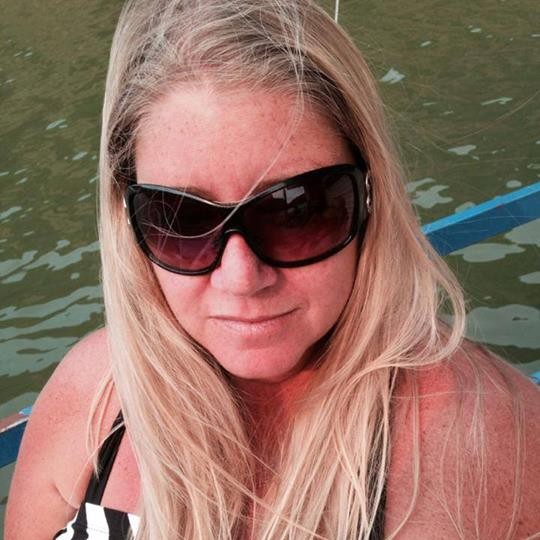 From partnership to sole proprietorship, welcome to the all new WineJulia.com, appropriately renamed TheRealWineJulia.com!
The original "Hello World!" was published in early February, 2012, and just 6 months after my first post I was awarded the Best New Wine Blog of 2012 by the prestigious Wine Blog Awards.  Not too long after, one of my articles garnered attention from Foodista.com, and they chose my website as one of their Featured Drink Blogs, and a few months later I was given recognition when chosen as one of Millisema's Top 10 Wine Tasting Blogs of 2014.  My dedication, passion for writing, and social media expertise has earned me spectacular travel opportunities including a trip to Murcia, Spain, and an invitation to the exclusive International Pinot Noir Celebration (IPNC), among many other good fortunes of educationally delicious wine related experiences.
WineJulia.com was a collaboration project started in early 2012, and in June of 2014, an opportunity came my way that I could not refuse:  to become a Correspondent with Snooth.
With my exciting new ties to Snooth, I chose to end my partnership and enthusiastically moved to a sole proprietorship for WineJulia.com.  I've been working hard to give the site a fresh new look that truly reflects who I am.  With help from some valuable friendships I've made in the wine industry, a new name was born for WineJulia.com – one that has more meaning than most people will ever know:  TheRealWineJulia.com.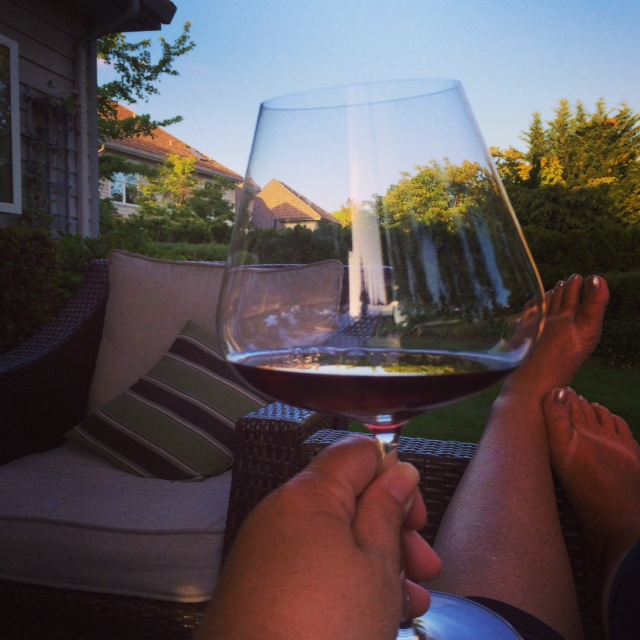 Thanks to several especially good friends in the wine-writing world, TheRealWineJulia.com has become a reality.  Ben Carter of the awesome wine site Benito's Wine Reviews came up with the relevant and essential new name and designed the fabulously elegant new logo, all while keeping in mind who I am, and where I've been in my life.  Nannettte Eaton, also known as the Wine Harlot, had my back when I needed it the most and introduced me to a real life Wonder Woman, Amy Power of Another Wine Blog (one of the original wine bloggers).  Amy literally pulled all-nighters with me while lending a supporting hand and ear during the transition of WineJulia.com to TheRealWineJulia.com.  The people of the wine-writing industry are full of integrity, honesty and ingenuity, and we are one heck of a close-knit group.  I'm blessed to be among them all.
I am a laid back kind of gal, who prefers jeans, tee shirts and flip flops over dresses and heels, any day.  I love traveling, camping, hiking, the beach, craft brews and spirits, and spending time with my three favorite guys – my husband and our two young boys.  I live in beautiful Eugene, Oregon, and I love being surrounded by the bountiful green rolling hills filled with the world renowned winegrowers, winemakers, vineyards and wineries of the Willamette Valley.
I am elated, thrilled and honored to bring wine to life through words, wisdom and wonderful photography on TheRealWineJulia.com.  You can also find me occasionally on Rick Dancer TV, and I make regular appearances on KPNWs Wake Up Call with Robb Holloway and Bill Lundun.
Thank you for joining me on my adventures through wine!