Posted by juliac in Articles, Featured | 0 Comments
A Trio of Beautiful Wines from J.K. Carriere
My first experience with J. K. Carriere wines was at the 2013 IPNC (International Pinot Noir Celebration), during the Saturday evening Salmon Bake – the most highly anticipated event of IPNC.  Strewn throughout the lawn under the old oak trees that grace the campus at Linfield Community College (where IPNC takes place annually), several bottles of varied wines graced each of the white clothed tables; and lucky me, my table had a bottle of J.K. Carriere's 2008 Glass White Pinot Noir.
One of the many sommeliers that volunteer their time to serve IPNC's attendees poured some of the White Pinot Noir into my Riedel Oregon Pinot Noir glass (the treasured stemware of IPNC) and then whisked the bottle away to another table after leaving several new selections in the center of ours.  At first whiff and sip of the '08 White Pinot Noir, I was an instant fan of J. K. Carriere.  The vibrant acidity, elegant mouthfeel and perfect balance had my full attention.  Baked apple pie, earth and berries highlighted by zesty limes flowed seamlessly from the front of the palate to the back with a mid palate burst of zippy lemon lime.  Full, juicy and lush, I simply had to have more, so I decided to hunt down that bottle so I could have another sample.  Not a hard task to do at IPNC: one mention of it to another sommelier that showed up at our table to once again switch out the wines, and the bottle was back in front of me within minutes – it was the perfect pairing with the fire-baked salmon.
J.K. Carriere wine has been on my mind since, so when the opportunity came up to sample J.K. Carriere's newly released 2011 Blanc de Noir, I was thrilled to have another chance to enjoy the fruits of winemaker Jim Prosser's labor.  Not only did I receive a sample of the Blanc de Noir, but I was surprised with two other bottles of J.K. Carriere wines: 2012 Lucidité Willamette Valley Chardonnay and 2012 Vespidae Willamette Valley Pinot Noir.
Winemaker and owner of J.K. Carriere wines, Jim Prosser,  went from corporate finance and Peace Corps volunteer, to being bitten (like so many of us) by the Pinot Noir bug.  Learning the craft by working for some of Oregon's most revered wineries – Erath, Domaine Drouhin, Brick House and Chehalem – Jim also worked at wineries internationally, in New Zealand, Australia and Burgundy, giving him a solid foundation for producing stellar wine.
In 1999, Jim established the winery, naming it J. K. Carriere after his grandfathers' names, and the notable wasp that's featured on the J. K. Carriere labels nearly killed him twice.  For the first ten years, the winery operated out of a historic barn in Yamhill County, and then it moved to its 40 acre home on Parrett Mountain in Oregon's Chehalem Mountain AVA.
With a focus on producing Pinot Noirs and Chardonnays that have nuance and grace and are classically structured, ageable and high in acid, it's no wonder I'm head over heels for his wine.
The same day the wine arrived, a package from Riedel stemware arrived containing their new Veritas New World Pinot Noir glasses, the perfect glass for these three beautiful J.K. Carriere wines.
J.K. Carriere Blanc de Noir Sparkling Wine 2011: This single-vintage, single-vineyard, single-block Blanc de Noir came from one of my favorite vineyard sites in Oregon: Temperance Hill.  It also hails from one of my favorite Oregon vintage, 2011, and the sunset hued Blanc de Noir is breathtaking in color, aroma, texture and flavor.  Fresh baked bread, honeydew melon, orange blossom and spice are balanced by vibrant, zesty lemon-lime acidity.  Millions of tiny bubbles dance on the palate with each sip, and its focused, bright, crisp finish lingers beautifully.  This was, without a doubt, one of the finest Oregon sparkling wines I tasted in 2014.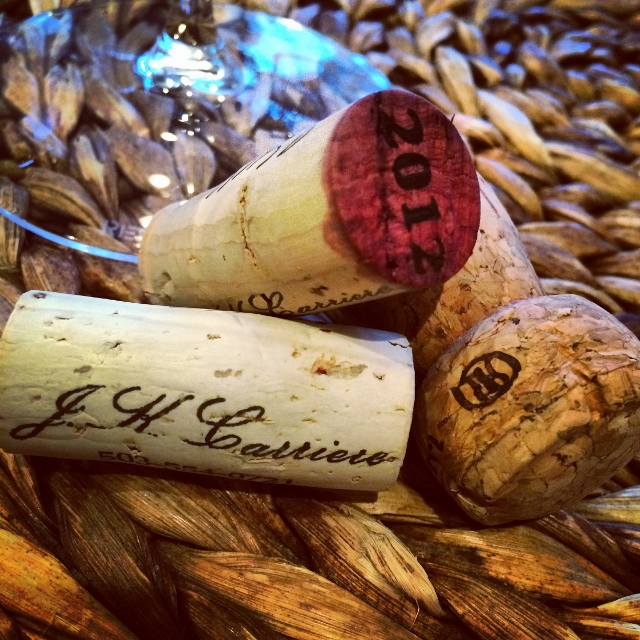 J.K. Carriere Lucidité Willamette Valley Chardonnay 2012: The fruit for the Chardonnay also came from Temperance Hill, so I had a hunch I was going to love it before I even gave the glass a swirl.  The technical sheets that were included with the shipment contained the best wine description I've ever read: "A surfboard of ripe getting rolled by a wave of acid."  No words can paint a better description of the Lucidité Chardonnay than these, and it was absolutely stellar.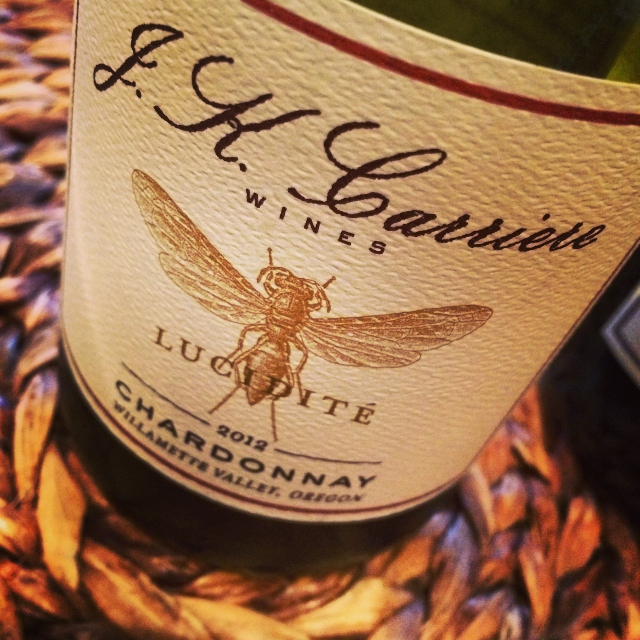 J.K. Carriere Vespidae Willamette Valley Pinot Noir 2012:  This flagship Pinot was sourced from four incredible Oregon vineyards: Shea, Brooks, Alloro and my beloved Temperance Hill.  The Temperance Hill brings complexity to the wine with its 33 year old vines, while the 14 year old vines from Shea and Brooks brings ripe dark fruit and deep red fruits.  Alloro's 8 years young vines brings the acidity that rounds out the fruits to perfection.  Aromas and flavors of berries, cherries, earth and cinnamon flow like silk across the palate, with mid-palate vibrancy and a lush, juicy finish – a divine Pinot Noir.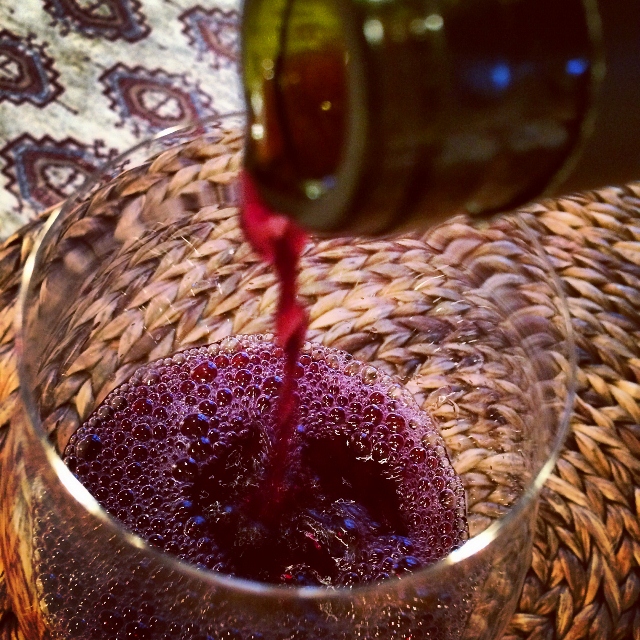 Visit jkcarriere.com