Posted by juliac in Articles, Featured, In The Glass | 0 Comments
In The Glass: Terras Gauda Abadia de San Campio Albariño 2013
Of the many white wine varietals that this beautiful earth of ours has to offer, just a handful have totally, completely captivated me.  Varietals that I am wholeheartedly passionate about include Chardonnay (in particular Oregon Chardonnay and Pure Chablis), Grüner Veltliner, Riesling and Albariño – all are consistent palate-pleasers that I could endlessly explore with ease and total happiness.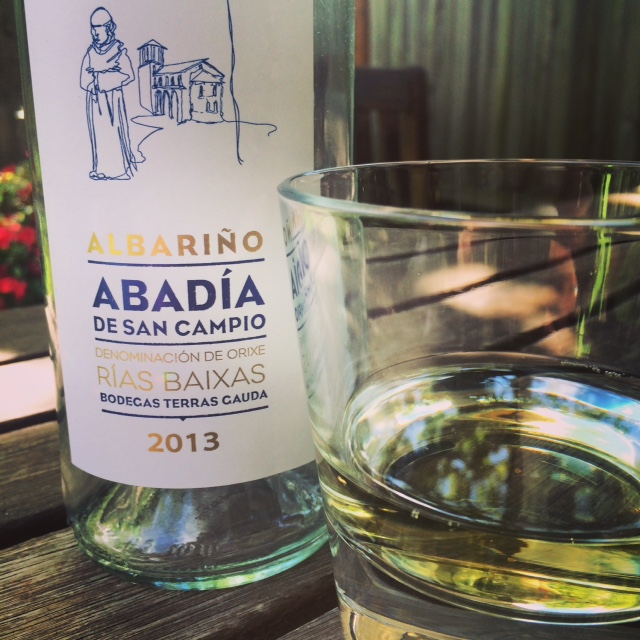 Nearly a year ago, I received a sample bottle of the 2013 Terras Gauda Abadia de San Campio Albariño, sent via Gregory White PR – a fantastic marketing company out of Brooklyn, NY, known for their expertise in event management, spirits, craft beer, wine and more.  Excited to have received a bottle of Albariño, from the revered Albariño-centric region of Rias Baixas, Spain, I'm not exactly sure how this bottle slipped through the cracks from the time I received it in May of 2014 until now (except those two major surgeries I had and the big move I made).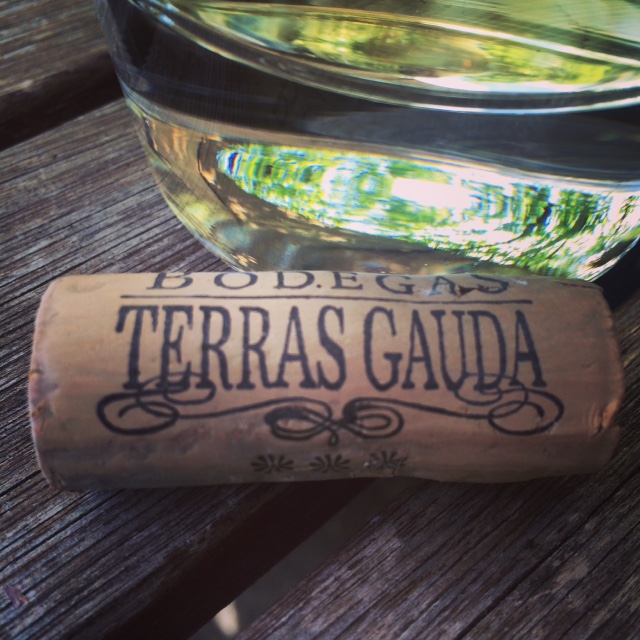 Regardless of how it was misplaced, I am one happy wine gal that it reappeared – it's a delightful Albariño!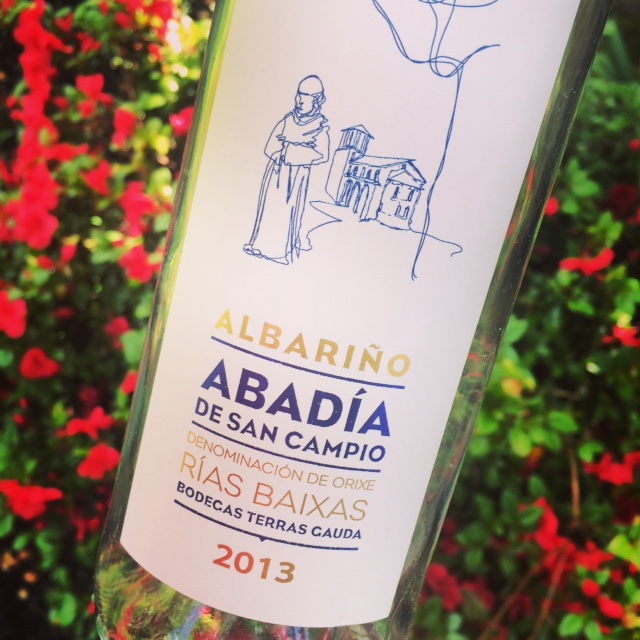 We've had an unusually warm and sunny spring here in the Willamette Valley, so I opened this bottle while taking advantage of a cloudless sky and the warm rays of the beaming sun- perfect conditions for a chilled Albariño!  Intensely aromatic peaches, bananas and pears were highlighted by zesty lime and subtle spice undertones.  A solid acidic backbone rounds out the fruity notes, resulting in a lovely balance.  It's pure, focused, crisp, refreshing and down-right delicious. It is liquid sunshine.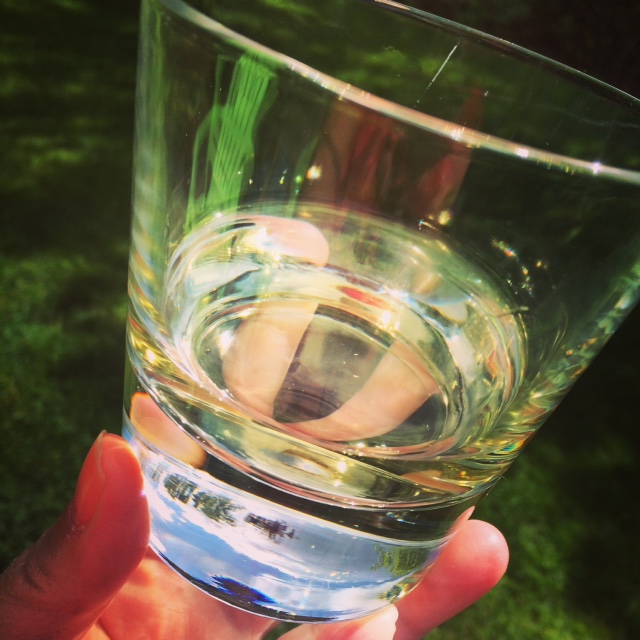 I love Spain – it's one of my favorite countries in the world.  I've explored Madrid, strolled along the La Rambla in Barcelona many times, experienced a spa retreat on the island of Ibiza, and had the time of my life adventuring through Murcia's Bullas, Yecla and Jumilla wine regions – where the gnarled and twisted old vines of the elegant and complex Monastrell flourish.  But, I have never been to Rias Baixas, where my cherished and beloved Albariño thrives.  Referred to as "The Garden of Eden" of the Galicia region of Northwestern Spain, Rias Baixas tops my bucket list.