The Vintages Offers Retro Chic...
1
Pour Oregon to Feature 40 Craf...
2

SavorNW Wine Awards: Wine Judg...
3
Posted by juliac in Articles, Featured | 2 Comments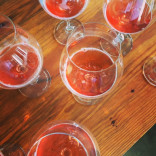 One of my favorite things about working with Snooth.com is getting to write these really fun (and incredibly educational) collaboration pieces alongside some of the finest wine writers in the industry.  Each month, Snooth picks a topic and sends it out to a select group of writers from around the globe.  This group of wine-centric writers then has the opportunity to share their...
Read More
Posted by juliac in Articles, Best of Oregon, Featured | 0 Comments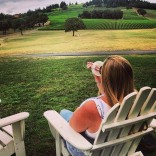 Since the day I launched this website, where my passion for Oregon wine found its roots, I've been contacted by countless wine enthusiasts from around the globe who want to know where to stay when visiting Oregon's wine country.  Although the luxurious and highly acclaimed Allison Inn & Spa will undoubtedly leave its visitors breathless with its gourmet...
Read More
Posted by juliac | 0 Comments

Without a doubt, fall is my favorite time of year.  The bounty of...