Cuvée Stroll at The Allison In...
1

Looking for that Perfect Wine?...
2

12 Days of Oregon Pinot Noir &...
3
Posted by juliac in Articles, Featured, Pair This | 0 Comments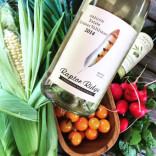 When Snooth.com approached a group of some wine writing friends and me about writing a paragraph relating to Transitional Wines Under $20 that we bring back onto our tables as summer transitions into fall, I immediately thought about Grüner Veltliner.  Many food and wine enthusiasts say that Grüner Veltliner is the perfect summer wine that matches perfectly with sushi, smoked fish...
Read More
Posted by juliac in Articles, Featured | 1 Comment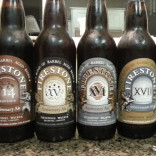 While visiting a good friend recently, I spotted a lone Firestone Walker 18 chilling in the fridge; luckily, I didn't need to twist any arms to get my pal to open up this revered beer and share it with me.  Complex and down right delicious, I was instantly reminded of an evening several years ago: David Walker (owner of Firestone Walker Brewing Company) sat down with me at a...
Read More
Posted by juliac | 2 Comments

Once again, Lodi impresses me greatly during a virtual tasting with their...