SavorNW Wine Awards: Wine Judg...
1

Cuvée Stroll at The Allison In...
2

Looking for that Perfect Wine?...
3
Posted by juliac in Articles, Featured | 0 Comments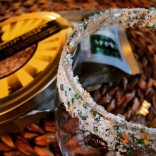 Monday night's National Playoff Championship Game between my home town Oregon Ducks and Ohio State's Buckeyes was a tough game to watch.  Our guys worked hard this season; they played really well and had a monumental and memorable year.  Our quarterback, Marcus Mariota, literally broke records and brought home numerous trophy's; including, the Heisman (2nd...
Read More
Posted by juliac in Articles, Featured, In The Glass | 0 Comments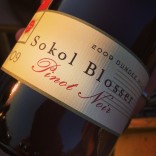 The last time I visited the idyllic grounds and beautifully streamlined tasting room of Oregon pioneering winery Sokol Blosser, I was set amid tent after tent of famed local chefs working side by side with local farmers to present the bounties of Yamhill County for the popular event that benefits Susan Sokol Blosser's Yamhill Enrichment Society, named – you guessed it...
Read More
Posted by juliac | 0 Comments

Durant Vineyards is located in Oregon's famed Dundee Hills and is a...