Punch Brothers Concert at Penn...
1

Cuisine Capital of the Wild We...
2

February is for Foodies: Walla...
3
Posted by juliac in Featured | 0 Comments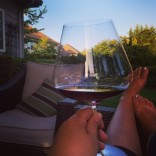 From partnership to sole proprietorship, welcome to the all new WineJulia.com, appropriately renamed TheRealWineJulia.com! The original "Hello World!" was published in early February, 2012, and just 6 months after my first post I was awarded the Best New Wine Blog of 2012 by the prestigious Wine Blog Awards.  Not too long after, one of my articles garnered attention...
Read More
Posted by juliac in Articles, Featured | 0 Comments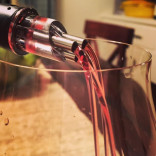 An aerator is a device that decants a wine instantaneously, giving the wine similar results on the palate as a wine that would have been given time to breathe or age.  Decanting or aerating a young, tannic red wine delivers a more palate-pleasing experience. With an ever-changing, diverse menu of over 25 red, white and sparkling wines available by-the-glass, the use of an aerator...
Read More
Posted by juliac | 0 Comments

A natural fit of expertise, pedigree and prestige united when small Oregon...