1/2 Day Vacation: Je t'a...
1

In The Glass: A New Kind of Re...
2

Mercer Estates Tasting and Lun...
3
Posted by juliac in Featured | 0 Comments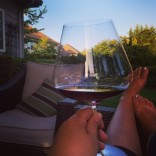 From partnership to sole proprietorship, welcome to the all new WineJulia.com, appropriately renamed TheRealWineJulia.com! The original "Hello World!" was published in early February, 2012, and just 6 months after my first post I was awarded the Best New Wine Blog of 2012 by the prestigious Wine Blog Awards.  Not too long after, one of my articles garnered attention...
Read More
Posted by juliac in Featured, Pair This | 1 Comment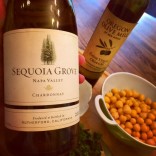 I absolutely love it when food and wine marries in perfect harmony, and this classic Hummus recipe (made using Oregon Olive Mill's Frantoio EVOO) is indeed a perfect match with the Sequoia Grove 2012 Chardonnay; in fact, pairing food and wine doesn't get much better than this. First, I have a confession to make:  I'm not a fan of the big, over-oaked, buttery...
Read More
Posted by juliac | 2 Comments

For years, I've often wondered what it would be like to set up camp in...