February is for Foodies: Walla...
1

TRIbella: Sleek and Chic Aerat...
2

Angela Estate Winery Unites a ...
3
Posted by juliac in Featured | 0 Comments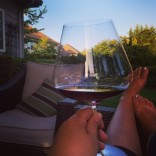 From partnership to sole proprietorship, welcome to the all new WineJulia.com, appropriately renamed TheRealWineJulia.com! The original "Hello World!" was published in early February, 2012, and just 6 months after my first post I was awarded the Best New Wine Blog of 2012 by the prestigious Wine Blog Awards.  Not too long after, one of my articles garnered attention...
Read More
Posted by juliac in Articles, Featured | 13 Comments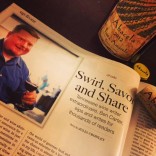 I've never known anyone quite as witty or full of clever remarks as Ben Carter.  His witticism would conjure up laughter that came from deep within – true, unfiltered, side-splitting, knee-slapping laughter that would literally make my eyes water.  Whether Ben emitted his clever wit in writing or in person, it was brilliantly savvy and remarkably unforgettable.  To...
Read More
Posted by juliac | 2 Comments
One of my favorite things about working with Snooth.com is getting to write...