Bounty of Yamhill County Delic...
1

Rustic Meets Refined: Wine Cam...
2

Barrel Aged Brew: Remembering ...
3
Posted by juliac in Featured | 0 Comments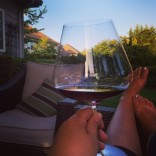 From partnership to sole proprietorship, welcome to the all new WineJulia.com, appropriately renamed TheRealWineJulia.com! The original "Hello World!" was published in early February, 2012, and just 6 months after my first post I was awarded the Best New Wine Blog of 2012 by the prestigious Wine Blog Awards.  Not too long after, one of my articles garnered attention...
Read More
Posted by juliac in Articles, Featured | 2 Comments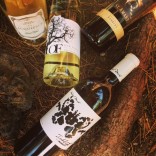 Once again, Lodi impresses me greatly during a virtual tasting with their unparalleled wines of depth and character.  Using the ever popular on-line live video platform, Brandlive, this special Earth Day tasting focused on wines certified by Lodi Rules – California's first 3rd party-certified sustainable winegrowing program.  Lodi Rules "promotes practices that enhance...
Read More
Posted by juliac | 0 Comments

Saké (pronounced sah-kay not sah-kee) originated in Japan and is an alcoholic...