Best Case Scenario: 45th Paral...
1

Classic Wines Auction Announce...
2

The Vintages Offers Retro Chic...
3
Posted by juliac in Featured | 0 Comments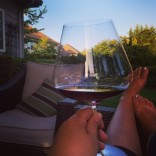 From partnership to sole proprietorship, welcome to the all new WineJulia.com, appropriately renamed TheRealWineJulia.com! The original "Hello World!" was published in early February, 2012, and just 6 months after my first post I was awarded the Best New Wine Blog of 2012 by the prestigious Wine Blog Awards.  Not too long after, one of my articles garnered attention...
Read More
Posted by juliac in Articles, Featured | 0 Comments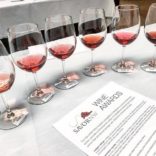 SavorNW Wine Awards is one of the largest wine competitions that focuses on showcasing wines from regions scattered throughout the Pacific Northwest.  Entries from Oregon, Washington, British Columbia and Idaho include wine from some of the most recognized labels, to labels that are truly some of the Pacific Northwest's best hidden gems. The competition takes place in the...
Read More
Posted by juliac | 0 Comments

Last February, while unconditionally relishing in every step and sip of a...