The Vintages Offers Retro Chic...
1
Pour Oregon to Feature 40 Craf...
2

SavorNW Wine Awards: Wine Judg...
3
Posted by juliac in Featured | 0 Comments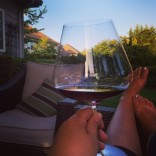 From partnership to sole proprietorship, welcome to the all new WineJulia.com, appropriately renamed TheRealWineJulia.com! The original "Hello World!" was published in early February, 2012, and just 6 months after my first post I was awarded the Best New Wine Blog of 2012 by the prestigious Wine Blog Awards.  Not too long after, one of my articles garnered attention...
Read More
Posted by juliac in Articles, Featured | 0 Comments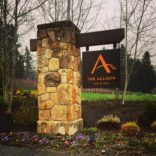 Last February, while unconditionally relishing in every step and sip of a one-on-one tour and tasting of the fairly new and undeniably unmatched Gran Moraine winery (located in the Willamette Valley's Yamill-Carlton AVA), General Manager and winemaker extraordinaire Eugenia Keegan surprised me with an extra ticket for the upcoming (sold-out) Oregon Chardonnay Celebration....
Read More
Posted by juliac | 0 Comments

In 2011, when I was the wine content creator and editor of a hyper-local news...