"Good Things Are About T...
1

Classic Wines Auction Winemake...
2

Oregon Wine Symposium 2018: No...
3
Posted by juliac in Featured | 0 Comments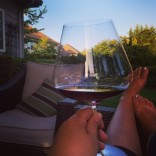 From partnership to sole proprietorship, welcome to the all new WineJulia.com, appropriately renamed TheRealWineJulia.com! The original "Hello World!" was published in early February, 2012, and just 6 months after my first post I was awarded the Best New Wine Blog of 2012 by the prestigious Wine Blog Awards.  Not too long after, one of my articles garnered attention...
Read More
Posted by juliac in Articles, Featured | 0 Comments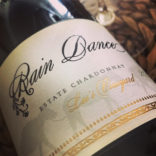 I love to cook.  Spotting me cooking without a glass of wine in-hand is a very rare sighting, and every now and then the wine that I'm savoring will be used as a key ingredient in the meal I'm preparing.  During the hot summer months, my grilled fish or shellfish will inevitably be enhanced by the addition of whatever crisp, dry white wine is in my glass: Albariño,...
Read More
Posted by juliac | 0 Comments

Mid-morning, October 9, 2017, my cell phone started dinging with...