Rain Dance Vineyards 2016 Lee&...
1

Wine Community Rallies To Prov...
2

The Roots of Walla Walla Vintn...
3
Posted by juliac in Featured | 0 Comments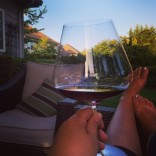 From partnership to sole proprietorship, welcome to the all new WineJulia.com, appropriately renamed TheRealWineJulia.com! The original "Hello World!" was published in early February, 2012, and just 6 months after my first post I was awarded the Best New Wine Blog of 2012 by the prestigious Wine Blog Awards.  Not too long after, one of my articles garnered attention...
Read More
Posted by juliac in Articles, Featured, Pair This | 3 Comments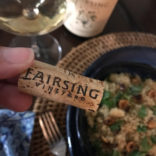 I've been a long-time super-fan of Oregon Chardonnay, heralding its distinctive site-expressive ways and claiming that it has dug its roots deep into the soils of the Willamette Valley – stimulating its characteristics to reach optimal crispness and freshness.  With its racy acidity, distinct minerality, elegant texture and bright fruit, cool-climate Oregon Chardonnay...
Read More
Posted by juliac | 0 Comments

Best Case Scenario is exactly what it appears to be: it's a case...