Bounty of Yamhill County Delic...
1

The Local Lunch Gals – L...
2

End Summer with a Crisp Kiss o...
3
Posted by juliac in Featured | 0 Comments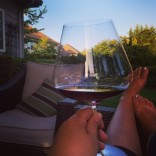 From partnership to sole proprietorship, welcome to the all new WineJulia.com, appropriately renamed TheRealWineJulia.com! The original "Hello World!" was published in early February, 2012, and just 6 months after my first post I was awarded the Best New Wine Blog of 2012 by the prestigious Wine Blog Awards.  Not too long after, one of my articles garnered attention...
Read More
Posted by juliac in Local Lunch Gals, RD-TV | 0 Comments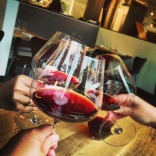 It's funny how life can come full circle.  The Local Lunch Gals (our trio of restaurant reviewers consisting of two high school friends and I) went to check out one of Eugene's new and much raved about restaurants, Soubise.  It was a special Local Lunch Gals outing.  We were not only there to experience the atmosphere, wines and foods, but we were there to be featured on the Rick...
Read More
Posted by juliac | 0 Comments

When someone gives you a look that clearly indicates dissatisfaction,...