Eugene Urban Wine Circuit: Win...
1

2015 Oregon Wine A-List Awards...
2

Best of Oregon: Red Ridge Farm...
3
Posted by juliac in Featured | 0 Comments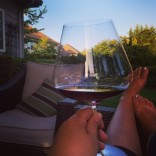 From partnership to sole proprietorship, welcome to the all new WineJulia.com, appropriately renamed TheRealWineJulia.com! The original "Hello World!" was published in early February, 2012, and just 6 months after my first post I was awarded the Best New Wine Blog of 2012 by the prestigious Wine Blog Awards.  Not too long after, one of my articles garnered attention...
Read More
Posted by juliac in Articles, Featured | 0 Comments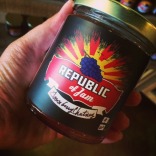 One of my favorite things about being an Oregon-centric writer of wine (and often travel, food, beer and spirits), is meeting the impressive and inspiring people behind what makes the great state of Oregon such an incredibly amazing place to be.  With a scenic backdrop that's completely unparalleled, I'm convinced that it's the breathtaking beauty of the state...
Read More
Posted by juliac | 0 Comments

When in Oregon's Willamette Valley, home to America's complex,...