In The Glass: Dry Creek Vineya...
1

In The Glass: Angela Estate Ab...
2

Sip This: GoDucks Ginger Lemon...
3
Posted by juliac in Featured | 0 Comments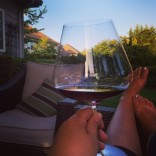 From partnership to sole proprietorship, welcome to the all new WineJulia.com, appropriately renamed TheRealWineJulia.com! The original "Hello World!" was published in early February, 2012, and just 6 months after my first post I was awarded the Best New Wine Blog of 2012 by the prestigious Wine Blog Awards.  Not too long after, one of my articles garnered attention...
Read More
Posted by juliac in Articles, Featured, In The Glass | 0 Comments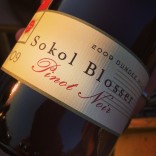 The last time I visited the idyllic grounds and beautifully streamlined tasting room of Oregon pioneering winery Sokol Blosser, I was set amid tent after tent of famed local chefs working side by side with local farmers to present the bounties of Yamhill County for the popular event that benefits Susan Sokol Blosser's Yamhill Enrichment Society, named – you guessed it...
Read More
Posted by juliac | 0 Comments

Durant Vineyards is located in Oregon's famed Dundee Hills and is a...