Pour Oregon to Feature 40 Craf...
1

SavorNW Wine Awards: Wine Judg...
2

Cuvée Stroll at The Allison In...
3
Posted by juliac in Featured | 0 Comments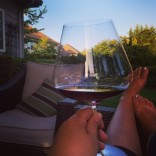 From partnership to sole proprietorship, welcome to the all new WineJulia.com, appropriately renamed TheRealWineJulia.com! The original "Hello World!" was published in early February, 2012, and just 6 months after my first post I was awarded the Best New Wine Blog of 2012 by the prestigious Wine Blog Awards.  Not too long after, one of my articles garnered attention...
Read More
Posted by juliac in Articles, Featured | 0 Comments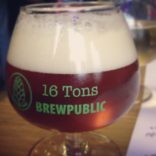 In 2011, when I was the wine content creator and editor of a hyper-local news source, I wrote the following piece on a Eugene based craft beer bar & retail shop named 16 Tons.  The newly established 16 Tons opened their doors in 2010, about a week after I sold my wine bar.  I was immediately drawn to it: the name, the vibe, the unabridged ability to captivate and lure in...
Read More
Posted by juliac | 0 Comments

On the home page of the A to Z Wineworks website, I'm instantly drawn...