Willamette Valley Wineries Toa...
1

Francis Ford Coppola Director&...
2

A Trio of Beautiful Wines from...
3
Posted by juliac in Featured | 0 Comments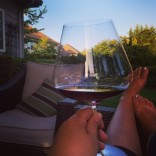 From partnership to sole proprietorship, welcome to the all new WineJulia.com, appropriately renamed TheRealWineJulia.com! The original "Hello World!" was published in early February, 2012, and just 6 months after my first post I was awarded the Best New Wine Blog of 2012 by the prestigious Wine Blog Awards.  Not too long after, one of my articles garnered attention...
Read More
Posted by juliac in Articles, Featured, In The Glass | 0 Comments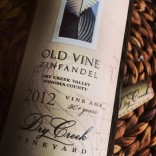 Dry Creek Vineyard, located in California's Dry Creek Valley, makes some seriously delicious Zinfandels.  I've been sampling them over the past several vintages, and each time I pull the cork on their Old Vine Zinfandel, I'm absolutely impressed. Much like we had in Oregon, 2012 was a near perfect growing season for Dry Creek Valley.  The winter rains struck the...
Read More
Posted by juliac | 0 Comments

The first time I was introduced to the Angela Estate wines was during a 2012...