Bounty of Yamhill County Deliciously Benefits the Yamhill Enrichment Society...
1

Rustic Meets Refined: Wine Camp at Domaine Meriwether...
2

Barrel Aged Brew: Remembering Firestone Walker 15...
3
Posted by juliac in Featured | 0 Comments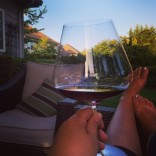 From partnership to sole proprietorship, welcome to the all new WineJulia.com, appropriately renamed TheRealWineJulia.com! The original "Hello World!" was published in early February, 2012, and just 6 months after my first post I was awarded the Best New Wine Blog of 2012 by the prestigious Wine Blog Awards.  Not too long after, one of my articles garnered attention from Foodista.com, and they chose my website as one of their Featured Drink Blogs, and a few months later I was given recognition when chosen as one of Millisema's Top 10 Wine Tasting Blogs of 2014.  My dedication, passion for writing, and social media expertise has earned me spectacular travel opportunities including a trip to Murcia, Spain, and an invitation to the exclusive International Pinot Noir Celebration (IPNC), among many other good fortunes of educationally delicious wine related experiences. WineJulia.com was a collaboration project started in early 2012, and in June of 2014, an opportunity came my way that I could not refuse:  to become a Correspondent with Snooth. With my exciting new ties to Snooth, I chose to end my partnership and enthusiastically moved to a sole proprietorship for WineJulia.com.  I've been working hard to give the site a fresh new look that truly reflects who I am.  With help from some valuable friendships I've made in the wine industry, a new name was born for WineJulia.com – one that has more meaning than most people will ever know:  TheRealWineJulia.com. Thanks to several especially good friends in the wine-writing world, TheRealWineJulia.com has become a reality.  Ben Carter of the awesome wine site Benito's Wine Reviews came up with the relevant and essential new name and designed the fabulously elegant new logo, all while keeping in mind who I am, and where I've been in my life.  Nannettte Eaton, also known as the Wine Harlot, had my back when I needed it the most and introduced me to a real life Wonder Woman, Amy Power of Another Wine Blog (one of the original wine bloggers).  Amy literally pulled all-nighters with me while lending a supporting hand and ear during the transition of WineJulia.com to TheRealWineJulia.com.  The people of the wine-writing industry are full of integrity, honesty and ingenuity, and we are one heck of a close-knit group.  I'm blessed to be among them all. I am a laid back kind...
Read More
Posted by juliac in Articles, Featured | 2 Comments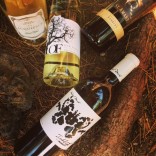 Once again, Lodi impresses me greatly during a virtual tasting with their unparalleled wines of depth and character.  Using the ever popular on-line live video platform, Brandlive, this special Earth Day tasting focused on wines certified by Lodi Rules – California's first 3rd party-certified sustainable winegrowing program.  Lodi Rules "promotes practices that enhance biodiversity, soil and water health, community and employee well-being," and only those who fall within their guidelines receive recognition with a special Lodi Rules Green Certification.  Audited annually, approximately 20 wineries currently produce wines that are stamped with the Lodi Rules seal, with 20,000 acres being Certified Green in the Lodi Appellation. Each of the four Lodi Rules certified wines that were selected for the Earth Day tasting were expertly paired with cheeses selected and provided by Lodi's celebrated cheesemonger, (owner of Cheese Central), Cindy Della Monica.  Presented by Charles Communications Associates and The Wines of Lodi, hosts Cindy Della Monica and Stuart Spencer, winemaker at St. Amant Winery, were on camera and ready to answer all of our questions while discussing each of the wines and cheeses we sampled during the live virtual tasting. The Lodi wine region of California is known for their recognizable Zinfandel's, including Old Vine Zins, that boast a variety of red and black berry notes highlighted by solid acidity and lush tannins.  Much to my surprise, the Earth Day tasting didn't include any of the areas revered Zins; the focus was on four varietals that I didn't know thrived in Lodi: Sauvignon Blanc, Barbera, Tannat, and the rarely seen [in America] Picpoul Blanc. A few days before the scheduled tasting, the wine and cheese arrived at my door.  After peeking in the cheese box from Cheese Central, I knew I was in for a special tasting.  The four cheeses that chesemonger Cindy picked out for the tasting included Cypress Grove Midnight Moon, Cypress Grove Humboldt Fog Grnade (a personal favorite), Fiscalini Farms San Joaquin Gold and Central Coast Cremery Seascape. Pairing #1 Acquiesce Winery & Vineyards 2014 Picpoul Blanc ($24) with Cypress Grove Midnight Moon: Picpoul Blanc, a variety I had never before tasted, immediately lured me in with its soft tropical and floral aromas.  Smooth and refreshing on the palate, I was super pleased that the pineapple, pear and floral characteristics were balanced out by subtle, smooth and refreshing...
Read More
Posted by juliac | 0 Comments

Saké (pronounced sah-kay not sah-kee) originated in Japan and is an alcoholic beverage made from fermented rice.  Commonly called rice wine, saké is actually produced using a brewing process that is some what similar to brewing beer. SakéOne, a saké brewing facility and importer located in the northwestern corner of the Willamette Valley, is one of only six brewing facilities in the U.S. and the only one in Oregon.  How SakéOne's facilities ended up in Oregon has everything...