15 Outstanding Pacific Northwe...
1

#TakeMeToSantorini – Vol...
2

Best of Oregon: Inn at Red Hil...
3
Posted by juliac in Featured | 0 Comments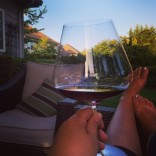 From partnership to sole proprietorship, welcome to the all new WineJulia.com, appropriately renamed TheRealWineJulia.com! The original "Hello World!" was published in early February, 2012, and just 6 months after my first post I was awarded the Best New Wine Blog of 2012 by the prestigious Wine Blog Awards.  Not too long after, one of my articles garnered attention...
Read More
Posted by juliac in Articles, Featured | 0 Comments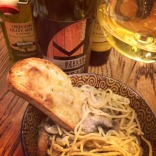 Saturday is my favorite day of the week.  It's when my husband (Joe) and I, along with our two boys who are 9 and 11, spend valuable time together simply enjoying life.  During the summer months our Saturdays are spent outside – grilling up big lunches and dinners on the back patio with a chilled glass of wine in hand, in between long walks along the Willamette River...
Read More
Posted by juliac | 0 Comments

Red Ridge Farms is located in the heart of Oregon's breathtaking...