Oregon Wine Country Lodging: U...
1

Pair This: Butternut Squash Ra...
2

Bodacious Corn and Grüner Velt...
3
Posted by juliac in Featured | 0 Comments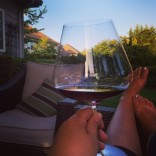 From partnership to sole proprietorship, welcome to the all new WineJulia.com, appropriately renamed TheRealWineJulia.com! The original "Hello World!" was published in early February, 2012, and just 6 months after my first post I was awarded the Best New Wine Blog of 2012 by the prestigious Wine Blog Awards.  Not too long after, one of my articles garnered attention...
Read More
Posted by juliac in Articles, Featured | 1 Comment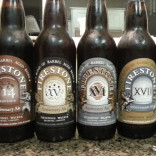 While visiting a good friend recently, I spotted a lone Firestone Walker 18 chilling in the fridge; luckily, I didn't need to twist any arms to get my pal to open up this revered beer and share it with me.  Complex and down right delicious, I was instantly reminded of an evening several years ago: David Walker (owner of Firestone Walker Brewing Company) sat down with me at a...
Read More
Posted by juliac | 2 Comments

Once again, Lodi impresses me greatly during a virtual tasting with their...