Pair This: LaVelle Vineyards W...
1

Oregon Olive Mill's Ques...
2

"Good Things Are About T...
3
Posted by juliac in Featured | 0 Comments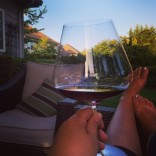 From partnership to sole proprietorship, welcome to the all new WineJulia.com, appropriately renamed TheRealWineJulia.com! The original "Hello World!" was published in early February, 2012, and just 6 months after my first post I was awarded the Best New Wine Blog of 2012 by the prestigious Wine Blog Awards.  Not too long after, one of my articles garnered attention...
Read More
Posted by juliac in 1/2 Day Vacation, Articles, Featured | 0 Comments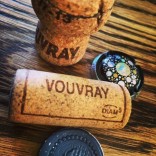 The Loire Valley holds a special place in my heart.  Back in 1999, my sister and I traveled by train from Amsterdam to Brugge, from Brugge to Paris, and then from Paris to the beautiful Loire Valley via Angers, France.  Spending several days in each location, our last few days were spent on an adventurous rental car drive through the Loire, where our destination was a stunning...
Read More
Posted by juliac | 0 Comments

Every once in a while , a wine gal just has to have a cider, especially when...