Oregon Chardonnay Symposium 20...
1

Captivated by Riedel Veritas: ...
2

My 1/2 Day Vacation: Alto Adig...
3
Posted by juliac in Featured | 0 Comments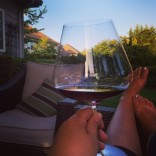 From partnership to sole proprietorship, welcome to the all new WineJulia.com, appropriately renamed TheRealWineJulia.com! The original "Hello World!" was published in early February, 2012, and just 6 months after my first post I was awarded the Best New Wine Blog of 2012 by the prestigious Wine Blog Awards.  Not too long after, one of my articles garnered attention...
Read More
Posted by juliac in Articles, Featured, RD-TV | 0 Comments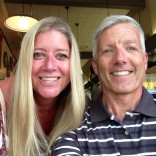 In my hometown of Eugene, Oregon, TV personality Rick Dancer is certainly a local celebrity.  When Rick and I meet at various public locations to discuss upcoming shows we'll be shooting together, or wine-related topics we'll be covering in different locations around Eugene, there's always a passer-by that can't pass by without stopping and shaking...
Read More
Posted by juliac | 0 Comments

The Local Lunch Gals have a new home on The Real Wine Julia, and our...