Barrel Aged Brew: Remembering ...
1

Memorial Weekend at the Wineri...
2

Lodi Rules: An Impressive Eart...
3
Posted by juliac in Featured | 0 Comments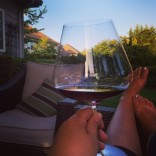 From partnership to sole proprietorship, welcome to the all new WineJulia.com, appropriately renamed TheRealWineJulia.com! The original "Hello World!" was published in early February, 2012, and just 6 months after my first post I was awarded the Best New Wine Blog of 2012 by the prestigious Wine Blog Awards.  Not too long after, one of my articles garnered attention...
Read More
Posted by juliac in Articles, Featured | 0 Comments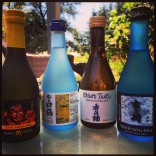 Saké (pronounced sah-kay not sah-kee) originated in Japan and is an alcoholic beverage made from fermented rice.  Commonly called rice wine, saké is actually produced using a brewing process that is some what similar to brewing beer. SakéOne, a saké brewing facility and importer located in the northwestern corner of the Willamette Valley, is one of only six brewing facilities in...
Read More
Posted by juliac | 0 Comments

With summer-like weather for much of the month of April, and so far, May too,...