Cuisine Capital of the Wild We...
1

February is for Foodies: Walla...
2

TRIbella: Sleek and Chic Aerat...
3
Posted by juliac in Featured | 0 Comments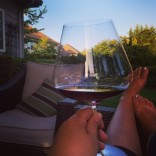 From partnership to sole proprietorship, welcome to the all new WineJulia.com, appropriately renamed TheRealWineJulia.com! The original "Hello World!" was published in early February, 2012, and just 6 months after my first post I was awarded the Best New Wine Blog of 2012 by the prestigious Wine Blog Awards.  Not too long after, one of my articles garnered attention...
Read More
Posted by juliac in Articles, Featured | 0 Comments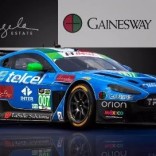 A natural fit of expertise, pedigree and prestige united when small Oregon winery, Angela Estate, signed on as the largest national sponsor for the TRG-Aston Martin Racing Line-Up for the renowned Rolex 24 Hours at Daytona – a riveting and enthralling 24 hour marathon endurance race. Angela Estate is a boutique, family-owned craft winery with an international pedigree....
Read More
Posted by juliac | 13 Comments

I've never known anyone quite as witty or full of clever remarks as Ben...